Our Catholic school is part of the Catholic Church. We work in partnership with our local parish and priests in order to enrich the spiritual life of the students, staff and families of our school, especially through the celebration of the Sacraments.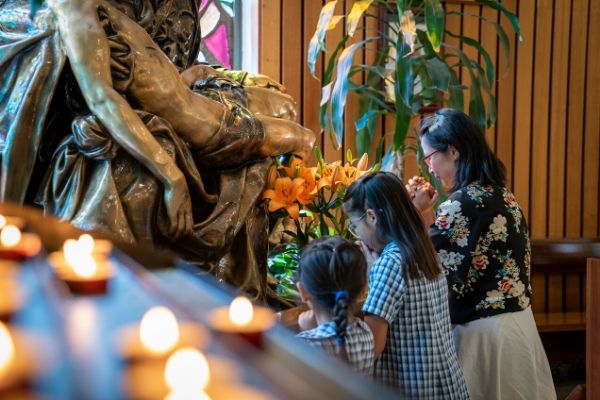 The principal, Religious Education Coordinator (REC) and Family Educator meet with the Parish priest at an agreed time each week.
This ensures collaboration, communication and a shared understanding of the mission of both our school and our parish.
The Parish Sacramental Coordinator works closely with the REC and Family educator again to ensure celebration of sacraments is an integral part of shared mission of parish and school. The principal also attends the Parish Pastoral Council meetings again aligning the school and parish working together.