Welcome to St Gertrude's Catholic Primary School, Smithfield's website and thank you for deciding to find out more about our superb school. Our vision is to empower all students to embrace learning and achieve excellence. 
We work closely in partnership with parents and the Parish as we are committed to developing and sustaining an authentic Catholic community. 
St Gertrude's is a welcoming, inclusive community that is open to all. One of our greatest strengths is our cultural diversity. Our staff are committed to ensuring that we care for every student and they work tirelessly to enhance the well-being of each individual and to ensure every student is working at their potential. We provide quality contemporary education that promotes academic excellence. We prepare our students for the future to take their place in an ever changing world. Students of St Gertrude's graduate with respect, confidence and curiosity about the world around them. 
As principal, I believe that every student deserves the best possible education and that as educators it is our responsibility to ensure this happens. We can offer a fee reduction for your child's education (subject to eligibility criteria). As such, I invite you to visit our wonderful school, take a tour with our outstanding students and learn more about the wonderful opportunities we have on offer at St Gertrudes. To learn more or to book a school tour, please contact our office. I look forward to seeing you soon. 
God Bless, 
Mrs Linda Katsibras
School Principal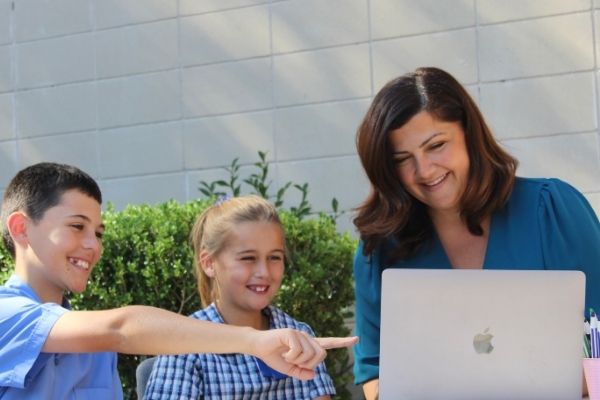 Proudly Part of the Community of Sydney Catholic Schools
Our school is part of a system of over 150 low-fee Catholic schools in the Sydney Archdiocese.
Sydney Catholic Schools are thriving Catholic communities that ignite a love of Christ through excellent teaching and learning to empower students to reach their full potential.