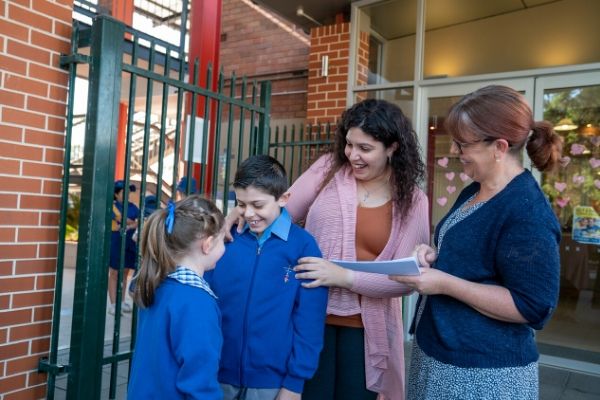 Open Day takes place each year during Catholic Schools Week. Parents from local preschools, as well as other members of the community who are looking for quality Catholic education for their child, are encouraged to visit and collect an enrolment package during this time.
New visitors express a sense of welcome as they enter our schools grounds, impressed by the size of the school. Our Catholic identity is strongly represented through religious statues, our school motto 'Desire God and Learning', and the chapel on school grounds.
Friendly office staff, teachers and students greet you with a smile. Genuine sense of care and interest is shown for each and every individual.
School tours and welcomed/encouraged and can be arranged by calling (02) 9609 4144. We are more than happy to answer any questions.
We look forward to meeting you!